Fraud Trends: Turning Your Recession Response into a Long-Term Plan
COVID-19 changed the way we look at fraud and identity
As a result of the COVID-19 pandemic and resulting economic downturn, businesses rushed to update their fraud and identity strategies and tools. Now is the time to review your recession response and ensure that your business is prepared to deal with the fallout from rising unemployment and changes in consumer behavior.
During the webinar, you'll gain actionable insights on:
How to respond to recent and emerging fraud trends
Building a layered fraud response plan
Protecting your business and your customers in the long term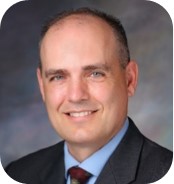 Eric Thompson
Sr. Fraud & Identity Business Consultant
Experian
Eric Thompson is a Senior Business Consultant, Fraud & Identity with Experian Advisory Services. He works with a broad client base, guiding them in the use of Experian and other industry solutions that mitigate fraud losses while maintaining regulatory compliance, business growth, and customer experience. Eric has a breadth of experience spanning fraud management for businesses and consumers that includes digital management, risk management, and information security management.

Jeramie Driessen
Manager, Fraud Analytics
Experian
Jeramie Driessen is a Risk Analytics Manager, Fraud & Identity with Experian's Decision Analytics group. He has spent the last 16 years in the fraud prevention and investigation industry, including investigating Medicare and Medicaid fraud, and managing a team responsible for investigating online financial crimes. Jeramie is a Certified Fraud Examiner and a Certified Anti-Money Laundering Specialist.
Get the recording now
Complete the form below to access the on-demand webinar.
---