Complete the form below to watch the Webcast now!
Enhancing customer files with trusted syndicated research from Experian Simmons
Watch our free Webcast Today!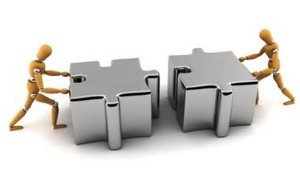 Marketers have complex databases that provide rich insights on what their customers do within their four walls, but those files often lack the information necessary to provide a 360 degree view of their customers.
Watch our informational Webcast to learn how Experian Simmons helps marketers take consumer data out of the silo by enhancing it with relevant attitudes, behaviors, media preferences and more from the trusted Simmons National Consumer Study.
No other research provider offers marketers the ability to seamlessly incorporate time-tested syndicated survey measures into a custom research tool like Simmons Custom 360.
You Will Learn:
How enhancing your customer database with the trusted consumer research developed by Experian Simmons will provide you with a vivid, three-dimensional profile of your target customers.
How clients can field selected portions of the Simmons National Consumer Study or National Hispanic Consumer Study to their customers, based on their research and targeting needs.
How Simmons Custom 360 provides marketers with the insights necessary to effectively reach consumers through media, guide message strategies, and create richer, more discerning consumer segments.
Learn more about Experian Simmons custom research services