Complete the form below to view the Go Mobile - Connecting with the On the Go Consumer webinar on demand.
Webinar: Go Mobile - Connecting with the On the Go Consumer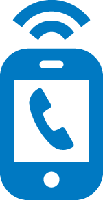 We all know mobile usage is on the rise. In fact, researchers are predicting mobile usage is growing so rapidly that it will outpace desktop usage as soon as 2014. That's less than two years away!
How are you preparing for this shift ? Are you actively acquiring mobile subscribers and building your database? How are you utilizing SMS to create value with your customers? Have you built a mobile site or mobile app yet? Are you leveraging your mobile data to build out customer profiles and optimize your mobile program?
During this webinar, Experian Marketing Services' Mobile Marketing Guru, Michael Puffer, will walk you through the critical things you need to consider for building and optimizing a mobile marketing program. Mr. Puffer will also provide case examples of specific mobile campaigns and initiatives.
Specifically, you will learn how to:
Acquire active mobile subscribers
Create a valuable SMS messaging strategy that builds awareness and drives engagement online and offline
Integrate mobile into other marketing programs, including email
Build out your customer profile by integrating mobile data
Who should attend: Marketers who are interested in beginning to explore, or actively using mobile.