To register for this webinar, please fill out the following form:
Engaging the Connected Traveler
For the always-on, always-connected consumer, mobile devices are becoming the hub for all traveler activity. From pre-trip planning and booking to the actual trip itself, travelers' devices are an essential part of their entire journey. As the summer travel season heats up, smarter cross-channel strategies are essential for those wanting to capture and maximize their share of the travel-spending pie.
Join us on June 26 at 2pm EDT as we look at this trend in traveler behavior and how marketers can improve relevance and engagement in cross-channel strategies.
We will discuss:
The profile of who the connected travelers are
What are they looking for? Trends in search, app and website usage
Where and when are they seeking information?
How are consumers accessing content and booking travel?
About the presenter: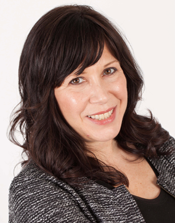 Heather Dougherty
Heather is the director of research for consumer insights at Experian Marketing Services. She is a leading authority in online commerce and marketing, a result of covering the field extensively since 1997. Her expertise provides actionable consumer insight through in-depth analysis of consumer behavior and psychographic measurement. Prior to joining Experian, Heather was with Nielsen/NetRatings as the senior retail analyst, where she acted as project lead for custom research products. Before her time at Nielsen, she spent four years with Jupiter Research covering the online retail and commerce space, including marketing & promotions, merchandising, and personalization.