Create your ideal data quality strategy
Want to become a more profitable and informed company?
According to new research from Experian Data Quality, companies enjoy higher profits and see a lesser degree of inaccurate information when they have a more sophisticated approach to data management.
How do they do it? Download this whitepaper for tips on how to create an ideal data management strategy.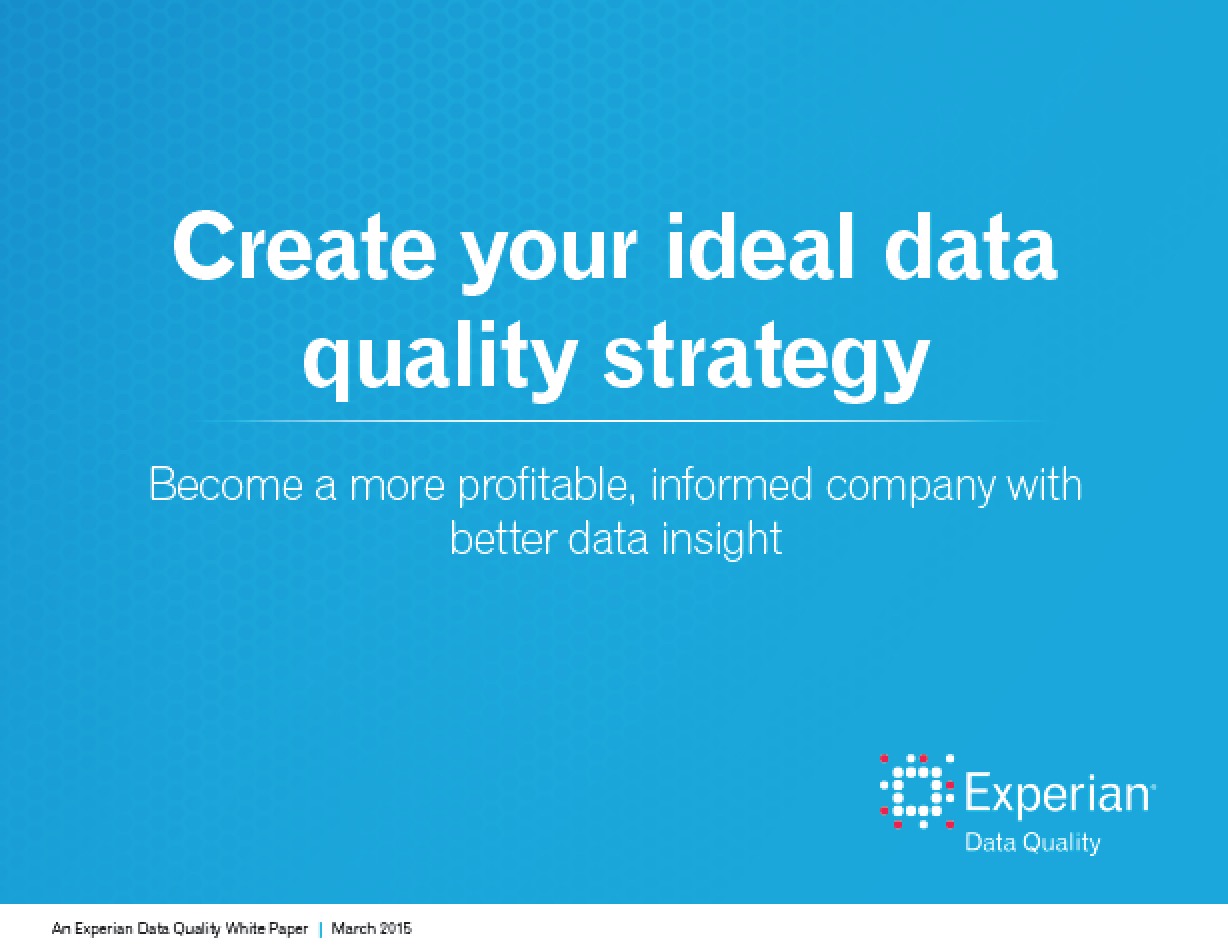 Please complete the form to access this resource.